Kaya Uludağ
Concept: All Inclusive
Breakfast (open buffet), Lunch (open buffet), Dinner (open buffet);
The local alcoholic and non-alcoholic drinks that will be had during lunch and dinner and that are the brands determined by the facility, Tea and cake hour at 5 pm and midnight soup at 12 am at the lobby, All local alcoholic drinks that will be had between 10 am - 12 am and that are the brands determined by the facility, Non-alcoholic soft drinks at the minibars in the rooms, Are free of charge within the all-inclusive concept. Our Turkish Bath - Sauna entrance, indoor swimming pool, Fitness are our other services that are free of charge. Freshly squeezed juices and alcoholic drinks ordered in bottles (extra)
Room Service (extra)
"PİST CAFE & CLUB", the cafe in front of the ski-run on the 1st floor of the hotel, is operated by a private entity and is not included in the all-inclusive system. Services offered there will be subject to additional fees.
With its convenient location that is close to İstanbul, Kaya Uludağ offers easy transportation alternatives, and is one of the most entertaining winter resorts in Turkey thanks to its skiing and snowboard facilities, as well as events and concerts.
Kaya Uludağ, with its all-inclusive accommodation concept and quality services offered to guests, is among the most-preferred hotels in Uludağ. You can taste exclusive food at the hotel restaurant, and relieve tiredness after a long day skiing on Uludağ ski-runs by spending some quality time at Kaya Uludağ SPA center.
GENERAL INFORMATION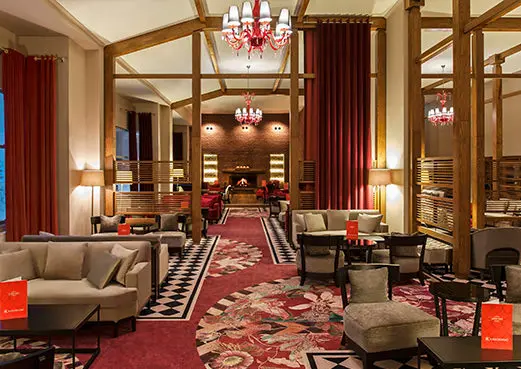 9,6

9,5

4,5
RESERVATION