Your Dream All Year Around Holiday
Kaya Hotels & Resorts
Palazzo Luxury Collection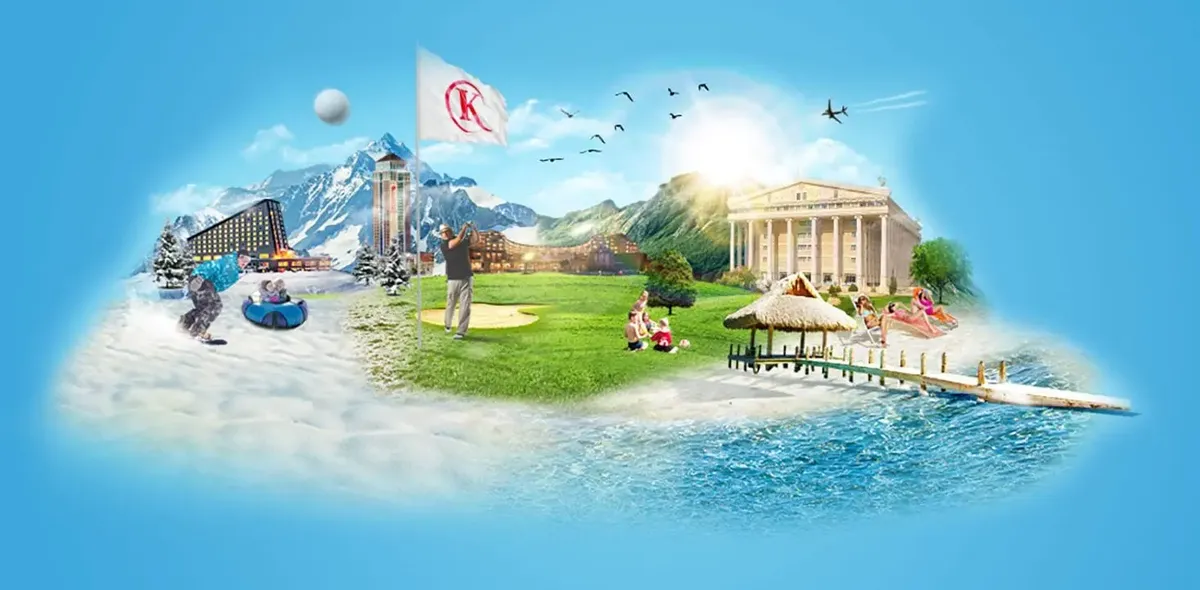 Welcome
Kaya Hotels & Resorts is a chain of hotels which offers you a flawless and exceptional stay.
Kaya Hotels & Resorts and Palazzo Luxury Collection hotels are located in the most picturesque destinations of Turkey, will exceed not only your family holidays expectations, but also provide you with other holiday brands that will multiply the most unique moments of your life with the most beloved ones. Enjoy a romantic and delightfull honeymoon, have a productive and successful business meetings, play golf with a scenic pine forest view, host the best sports camps or tournaments.
Immerse yourself in a winter fairytale skiing and snowboarding on the best tracks in Turkey at the hotels of Kartalkaya and Uludag. Relax in the thermal SPA and physiotherapy center in a hotel of Izmir. Completely rejuvenate yourself by walking along the cozy paths overlooking the lake in the hotel's villas in Gerede.
In the heart of Bafra and Kyrenia, in the most fashionable and trendy resorts in Cyprus, you will enjoy the most incedible restaurants, try your fortune at casinos, sunbathe on exclusive beaches and plunge into the world of endless entertainment. Reveal profitable privileges of a ''Long Stay'' package in luxurious suites and residences in a hotel with a golden sand beach on the Aegean Sea in Bodrum. Spend an unforgettable family vacation with children at the magnificent and admirable hotels of Belek and Side. We invite you to hold your most important business negotiations with your partners and conferences in a comfortable hotel in Istanbul.
Book your luxury stay at the best rates at Kaya Hotels & Resorts with ''Bed & Breakfast'', ''Full Board Plus'' and ''Ultra All Inclusive'' concepts on our official website or via Call Center +90 850 460 52 92.
For additional discounts and privileges, become a member of the Kaya Club Card loyalty program.
RESERVATION
Activities